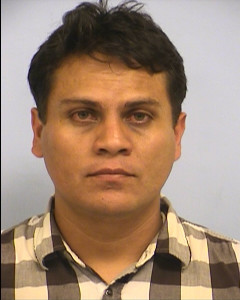 School: Walnut Creek Elementary School
County & State: Travis County, Texas
Name of Teacher / Perpetrator:
Age of Teacher: 34
Month/Year of Arrest: June 2014
Month/Year of Sentencing: August 2015
News Source: Time Warner Cable News
Alfredo Andrade-Gaytan, 34, was sentenced August 4th to 25 years in prison for molesting several of his students while in classrooms. The first reported incident involved a summer kindergarten protam at Reilly Elementary School. Andrade-Gayton reportedly assaulted a 6-year-old girl in a classroom while the other students were at recess. Andrade-Gaytan initially denied the incident but later confessed to "making a mistake." Police found two more victims during the course of their investigation.
In one case, which occurred between Sept. 1 and Dec. 15, 2013, Andrade-Gaytan called a 5-year-old girl up to his desk while class was in session, pulled down her pants and underwear and began touching her. The girl told investigators she was behind his desk and an easel so other students in the classroom were not able to see what Andrade-Gayton was doing.
Andrade-Gayton was transferred to teach third grade at the school soon after. In another instance, which took place between Jan. 5 and June 5, 2014, an 8-year-old girl said Andrade-Gaytan "'grabbed' more than once" and inappropriately touched her behind his desk.
Andrade-Gaytan pleaded guilty to indecency with a child by exposure, indecency with a child by contact and continuous sexual abuse of a young child, according to records filed this month in Travis County court. District Judge Brenda Kennedy sentenced him Aug. 4 to 10 years, 20 years and 25 years on each of the charges, respectively. He will serve his sentence concurrently.